Yin Yoga Teacher Training
'The softest thing in the universe overcomes the hardest thing in the universe.' – Lao Tzu, Tao te Ching
Learn to teach Yin Yoga.  – In Yin Yoga, the positions are held effortlessly with relaxed muscles. It is therefore a soft, gentle (Yin) – at the same time particularly profound and effective – way of practicing Yoga. It particularly targets the joints and myofascial structures (connective tissue) of the pelvis, legs and spine. A feeling of deep relaxation sets in, movement restrictions are released and the flow of energy is stimulated.
Start in September 2022
Start: 08 September 2022
Duration: 6 months
Time: 9.00 – 17.00
Modules: 9 days in Rotterdam & one 5-day-intensive in Bad Meinberg (Germany)
Dates
Thu 08 & Fri 09 September 2022
Thu 06 & Fri 07 October
Thu 10 & Fri 11 November
Thu 15 December
Thu 12 & Fri 13 January 2023
5 day intensive:
12 till 17 February 2023 (Su till Fri)
Information
Angélique Boset teaches an open Yin Yoga class on Sundays. She is always available for questions after class.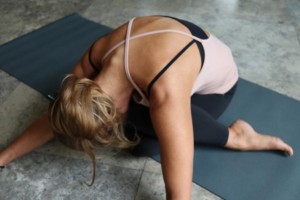 Yin Yoga, originally developed by Paul Grilley in the United States, is a quiet Yoga practice in which an exact or aesthetic form plays an insignificant role. With the help of the Asanas, desired target areas are addressed while the muscles remain relaxed. The positions are kept effortlessly, which allows the connective tissue, the myofascial structures of the body, to react and adapt. This creates a deep grounding and relaxation. Restrictions of movement are released and the flow of energy stimulated. Yin Yoga particularly targets the joints and myofascial structures of the pelvis, legs and spine. In this training you will get to know these target areas exactly. You will learn how to instruct the Yin Yoga asanas so that they can work deeply into the desired areas.
All tissues in the body require adequate exercise stimulus in order to stay healthy, grow, or heal. The body acts according to the motto 'Use it or lose it'. The Yoga Vidya basic series ideally combines the elements Yin and Yang into a holistic practice, without us perhaps being aware of it. Yang stands for muscle strengthening, Yin embodies longer holding, slow and gentle stimuli that especially strengthen the joints, ligaments and fascia. In this training you will learn to understand and guide yoga, especially from the Yin aspect.
In addition to the intensive practical part, the practical anatomy will give you a completely new understanding of individuality in asana practice. You will learn to recognize the anatomical differences in your students which enables you to guide them more sensitively and individually in their Yoga practice.
---
Topics and structure of the training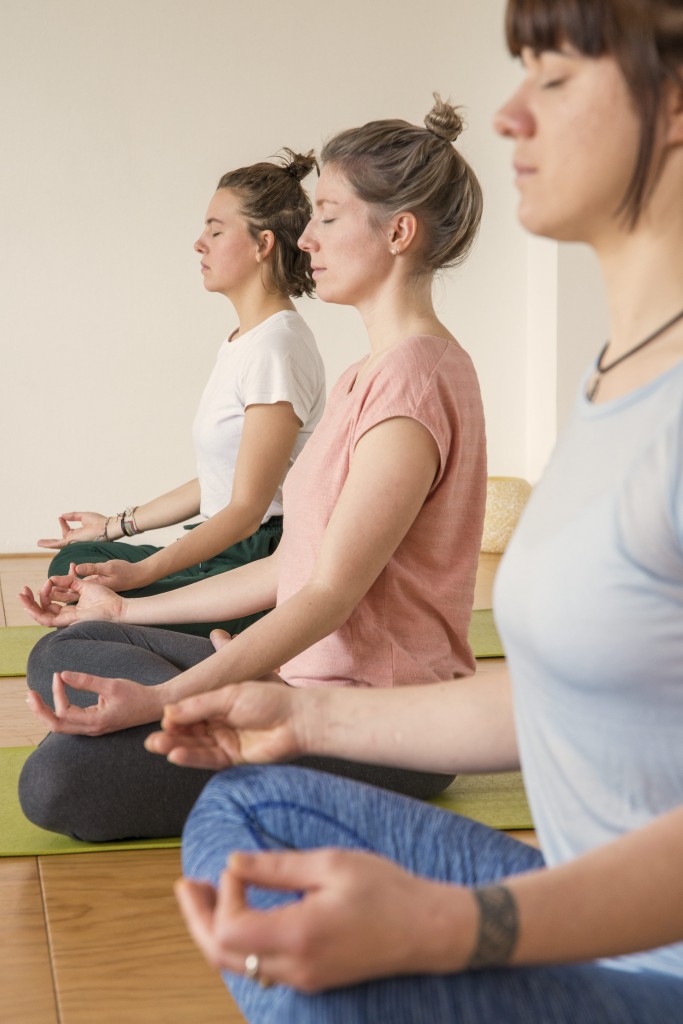 The Yin Yoga Teacher training in Rotterdam consists of 2 parts: during 9 teaching days in Rotterdam where a good basis is created. The second part consists of a 5 day intensive module at the Yoga Vidya seminar house Bad Meinberg (Germany), where you will deepen your knowledge and where the examination takes place. You will practice Yin Yoga daily, study the theory and teaching techniques. You will also practice meditation and mantra chanting daily.
Basics of Yin Yoga: Yin in the Yoga Vidya basic series / practice, training methods, Yin & Yang theory
The functional approach in the Yoga practice: 3 levels of functional analysis, 14 skeletal segments, 10 muscle groups
Skeletal variations
The role of compression, tension and proportions in asana in Yin Yoga
The 7 archetypical Asanas and their variations
The target zones in Yin Yoga
Teaching Yin Yoga in groups and in individual setting (Assisted Yin)
Fascia, energy theory, Yin Yoga & Meridians, Rebound, the regenerative effect of Yin Yoga
Possible structure and sequencing of various Yin Yoga classes
Exam: written exam & Creating an example Yin lesson.
Exam & Certification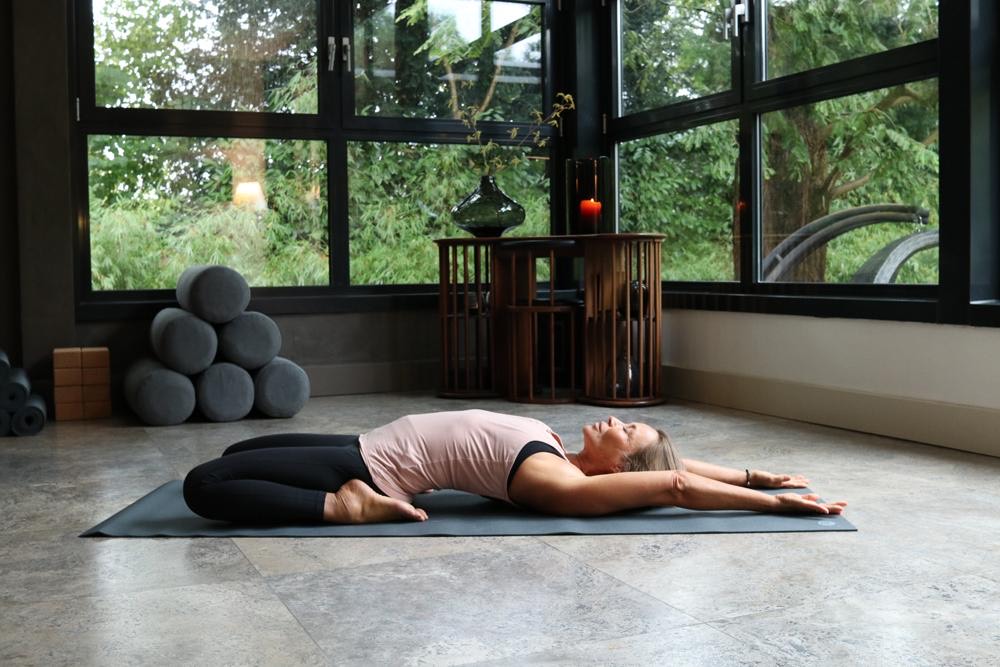 The training concludes with a written exam, a festive graduation evening, a solemn handover of the certificate and the granting of the spiritual blessing.
After completing the attendance and passing the exam, you will receive the 'Yin Yoga Teacher' certificate from the German Yoga Association (BYV). The certification consists of 140 units (of 45 min) or 105 hours.
The certificate is also recognized by the Yoga Alliance with 100 hour continuing education for Yoga Teachers.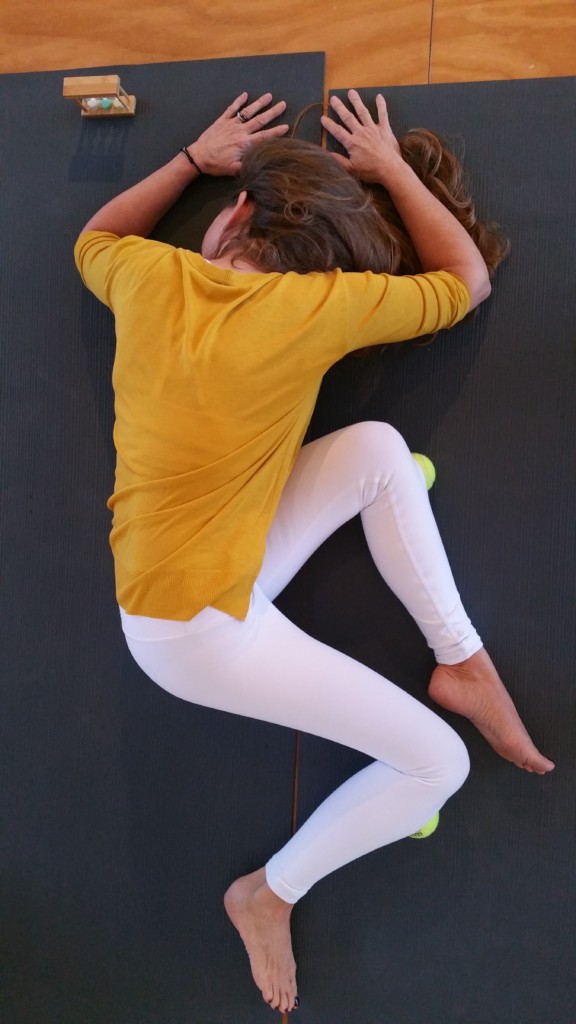 We offer 4 different prices depending on the choice of accommodation during the 5 -day-intensive in Germany. The dormitory counts 6-12 beds. The single room has its own bathroom. The spread monthly payment will be deducted partly by Yoga Vidya Germany & Yoga Vidya Rotterdam in 6 installments.
Option 1:
Payment in of the total amount before 1st of September 2021
€ 1.284 | dormitory or tent
€ 1.350 | 4-bedroom
€ 1.434 | 2-bedroom


€ 1.524 | single room

Option 2:
Payment in 6 installments starting 1st of September 2021€ 214 | dormitory or tent
€ 225 | 4-bedroom
€ 239 | 2-bedroom
€ 254 | single roomNote: €5 Administration costs will be added to each month, when choosing payment in 6 installments.
The fee includes:
All Training course lessons during 6 months
Extensive Yin Yoga Training Manual
Accommodation and organic, vegetarian/vegan meals during the 5-day-intensive in Germany
Examination
Certificate when completed the training
Additional costs:
Travel expenses to Germany, Bad Meinberg, approximately €50,-
Accommodation in Rotterdam is NOT included in the training fee. We can assist you in finding an affordable place if needed.
Registration fee
€60
Including a personal intake conversation with Yoga Vidya Rotterdam via phone/zoom or personally.
Conditions & Requirements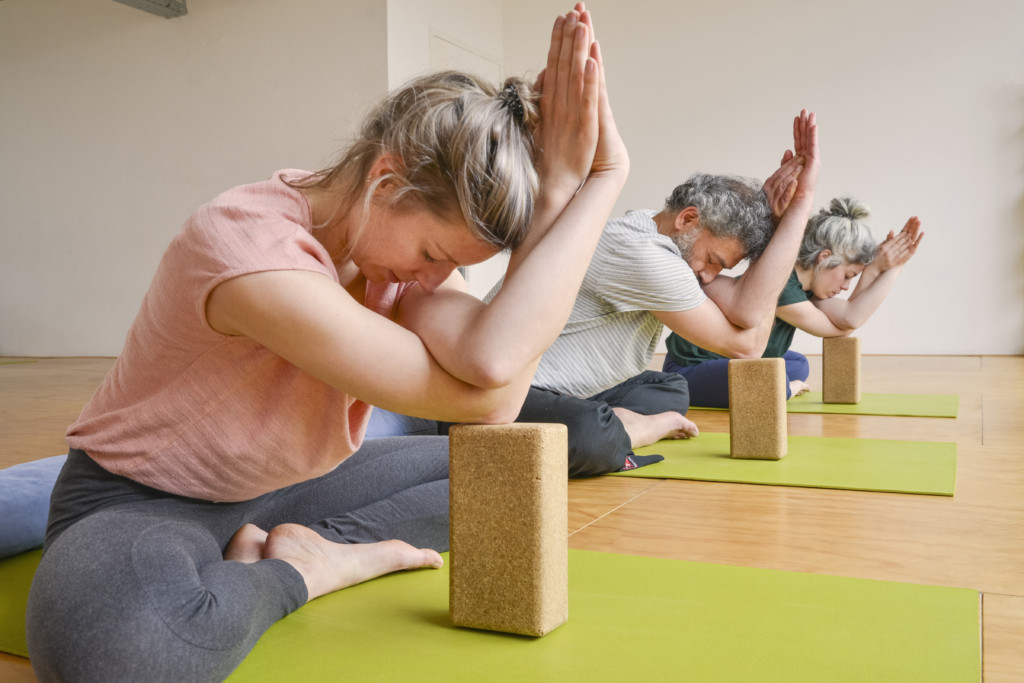 Certified Yoga Teachers with a Yoga Teacher Training of a minimum of 200 hours may apply for this Yin Yoga Training. Students of the 2-year Yoga Vidya Teacher Training may apply after the first 6 months of the TTC.
At least 1 year of regular practice or teaching experience is required.
Reg­u­lar par­tic­i­pa­tion in the train­ing lessons and the desire to develop your­self are assumed.
During the training days and the 5-day-intensive, you have to abstain from using drugs, alcohol, tobacco, meat and fish. Also during the rest of the training we advise you to keep up a pure Yogic lifestyle.
The training will be given entirely in English and the literature is in English too. It is therefore necessary that you are familiar with the English language.
Prerequisite for admission to the exam is a full attendance of the 9 training days and the 5-day intensive, including the morning and evening meditation, mantra singing, yoga classes and daily 45 minutes of help (seva / karma yoga) with the work in the seminar house.
Missed training days can be replaced by following suitable
workshops/seminars at Yoga Vidya Rotterdam or at the Yoga Vidya seminar houses (Germany). This involves additional expenses.
If you are not sure whether the training is right for you, please contact us on contact@yoga-vidya.nl.
Find more information on the Yin Yoga Training in the study guide:
Study Guide Yoga Therapy Training
Please download our full terms and conditions. The document also contains information on costs and payments as well as our Privacy policy:
Dissatisfaction can always occur and should first be discussed with those directly involved. If there is a complaint, we would like to come out stronger together. Find the entire procedure in our complaints regulation:
Your Main Teacher: Angélique Boset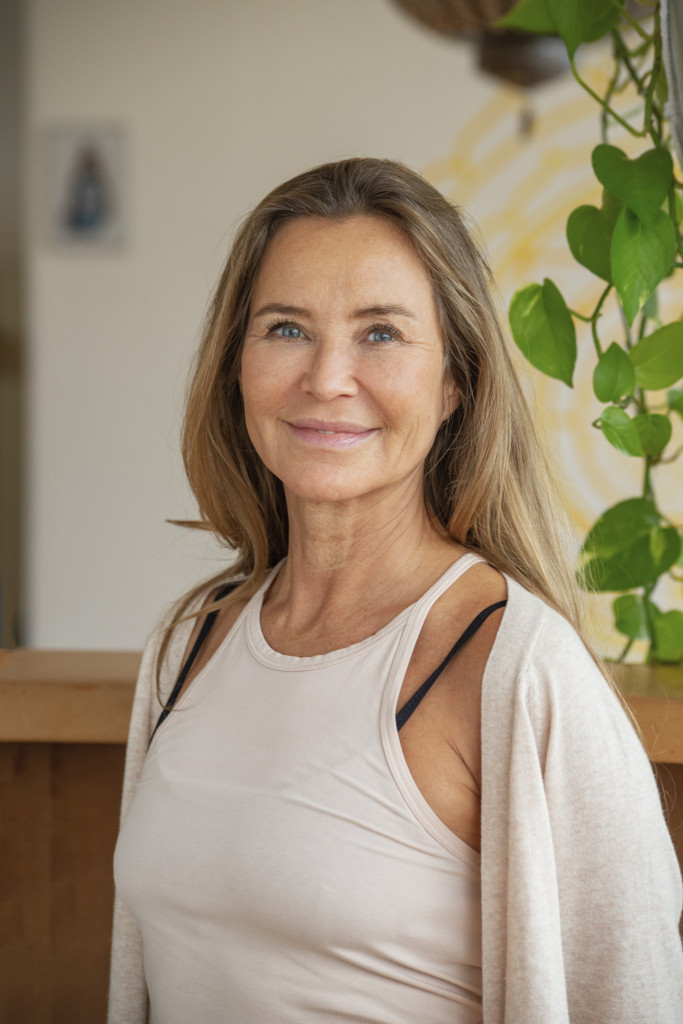 It made me happy to make people happy for as long as I can remember. During yoga classes and workshops, I experience joy, connection, balance and energy in the present moment. Something I like to pass on to everyone around me.
Through yoga I learned to connect with myself and to listen to my own body. During my lessons I invite you to: "listen to your own specific body in the moment, in the now without comparing yourself with anyone else!" Every day is different, you are different every day and every person is different. No one is identical, everyone is unique!
In the meantime I cannot imagine a day without yoga and yoga is a way of life for me!
My favorite yoga posture (asana) can vary from day to day, depending on my energy, mood and body at the time. I love to follow my feelings, after all the asanas can be applied infinitely!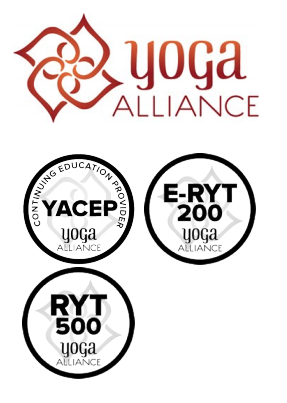 I am an experienced Yin Yoga teacher and trainer with education from Jo Phee, Sarah Powers, Beta Lisboa, Sarah Lo, Josh Summers, Skadi van Paaschen, Esther Scheen (Pure Energy Yoga), Christian Biedner (Yoga Vidya). Since 2 years I teach Yin Yoga Teacher Trainings and modules. I am very happy to finally share my knowledge with you at Yoga Vidya, the place where I feel most at home.
Besides Yoga teacher, I am a movement- and orthomolecular nutrition coach. I also design logos, websites, apps and social media messages. Two seemingly extremes that are connected by yoga as yin and yang are in balance and therefore release creative energy.
I am looking forward to meeting you in this Yin Yoga Teacher Training and to guide you on your path.
Namasté!
Additional Teachers
During the training days in Rotterdam as well as during the 5-day-intensive, additional experienced Teachers will be teaching Yoga classes, Meditation & Mantra singing and lectures. Angélique Boset will remain your main teachers in Germany was well.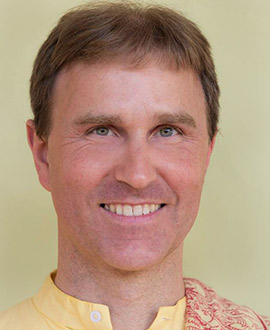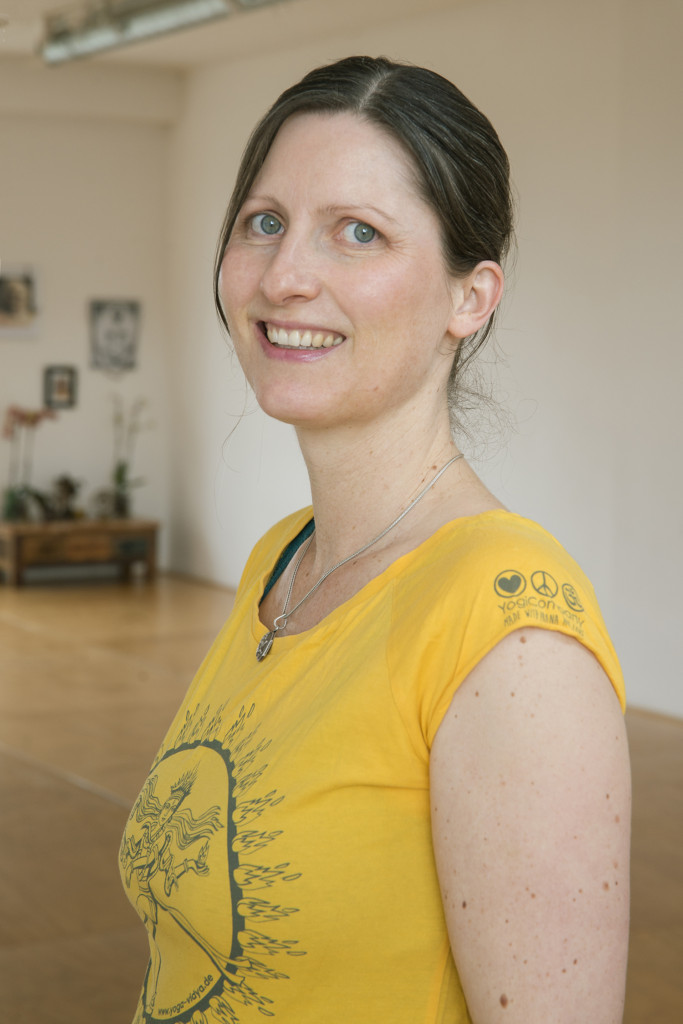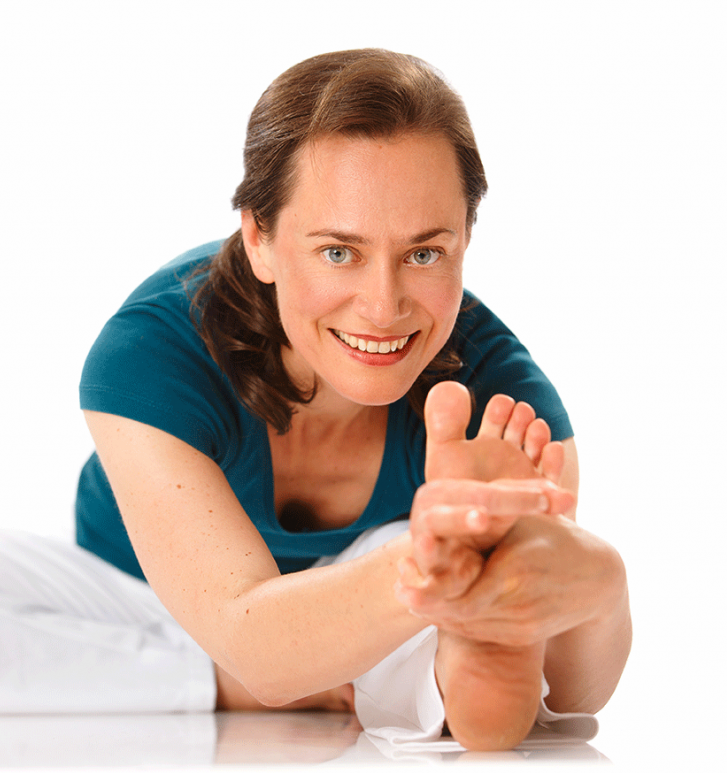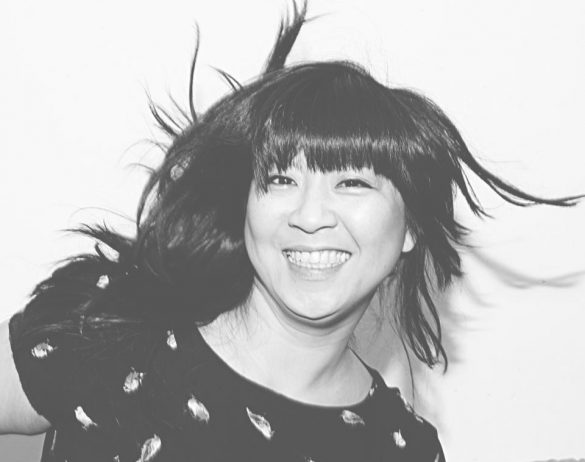 Additional information
Please contact us at contact@yoga-vidya.nl or call 06 34 860 459 for more information or to discuss your personal situation. You are also welcome to visit our yoga studio for classes at any time.
Sign up
Please sign up before 1st of August for the Early bird registration.
Registration closes around 1st of September or when fully booked.
Please click the sign up button below and you will be guided through the registration procedure.
Registration Yin Yoga Teacher Training