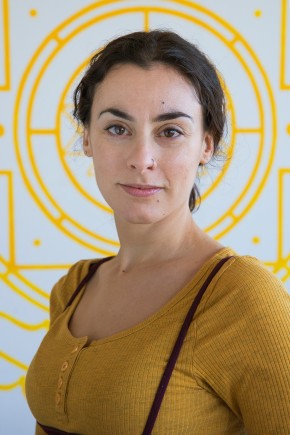 When I was born, I received the gift of being a mixed baby. My parents uniting their two cultures from one side and the other of the mediterranean sea, and I am pretty sure this is the main factor which brought me to the way I am here and now.
Seeing clearly that division is a true illusion. Yoga was always there from the influence of my mother who embraced the path in the early years of her womanhood, but I had to come to it on my own, when away from home, to truly feel drawn and experience  that deep connection developed in my heart.
My own practice is a combination of Ashtanga Yoga and Yin Yoga which are my true allies everyday and tools for development in my experience as a human and for eternity.
I have been a dancer for over 15 years and did a 200h Yin Yoga teacher training, under the guidance of Anita Smith and Johan Noorloos and consider myself a teacher and a student for life.
In my classes I wish to share the experience of finding stillness, in a cheerful and fun atmosphere.